Business Disputes and Litigation
Atlanta, Georgia Business / Corporate Law Firm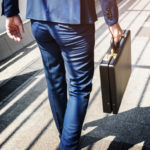 The sad truth is that civil litigation is very common in today's economic and regulatory environment. In some cases, one misplaced period, comma, or word in a well-drafted legal document can lead to contract disputes with customers, other business owners, vendors, suppliers, business partners, or even governmental agencies. If not settled promptly and effectively, business and partnership disputes can pose a grave threat to the continued vitality of your business.
While much of our Business Law practice focuses on helping you proactively avoid disputes and litigation, we understand that litigation is necessary in some cases. Regardless of the type of business dispute you may be facing, we are here to help you navigate the litigation process; prepare supporting evidence and documentation; analyze applicable laws and regulations; and aggressively advocate for your rights. Our Business Litigation law firm has years of experience representing corporate clients in various industries.
You can trust our business litigation professionals to offer you qualified, sound, and dependable counsel and legal representation to protect your business at every step of the way. Are you concerned about the possibility of an impending business dispute or litigation? Are you facing a dispute and have questions or concerns about your options? Reducing your business' liability risks now and in the future is our top priority. Let us implement a well-laid strategy to help you achieve a favorable settlement in your dispute.
We have guided many companies through the process of successfully and quickly resolving litigation, and worked to avoid future issues with sound contract drafting. If you have any inquiries regarding a possible or impending business dispute or other legal action, please contact our experienced business litigation attorney at The Law Offices of Sam Maguire Jr., P.C. by clicking the button below.
Practice Areas
Office Location
SynerG Law Complex
6075 Barfield Road, Suite 119
Sandy Springs, Georgia 30328
We Value Relationships
Clients We Represent and Serve
Ask a Qualified Georgia Real Estate Lawyer
If you have questions, we want to hear from you and answer your questions. Please submit your question below, and one of our legal professionals will respond to you soon.