Business Formation
Atlanta, Georgia Business / Corporate Law Firm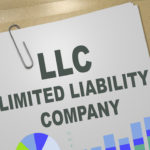 Selecting the right business structure is one of the most important decisions you will make when forming your business. The business structure chosen will have a significant impact on your company's tax filing requirements, shareholder obligations and rights, profit distribution, transfer of ownership, business succession, and dissolution. Each business formation comes with different tax and liability ramifications. As such, it is imperative that you choose wisely and determine the business formation that suits your business's requirements.
When you are determining your business' legal structure, or "business formation", is something you should usually do from the inception of your company, our office's legal service provider understands that many business owners do not think about their entity's structure until many years down the road. Often, this is not due to willful neglect; instead, busy entrepreneurs and corporate executives are simply overwhelmed with the day-to-day operations of the company.
Whether you are a startup or seasoned business owner, we can help you take the guesswork out of which business entity is best for your company. The Law Offices of Sam Maguire Jr., P.C provides business formation services in Atlanta, GA. From limited partnerships to sole proprietorship to a limited liability company (LLC) – we will go over the pros and cons of each option to ensure the best choice is made for your Atlanta business.
Choosing the wrong entity structure can lead to unintended tax consequences and even the dissolution of your company. Let our experienced Business Law attorney provide you with sound advice and counsel that helps you choose and form the best structure to meet your business goals and objectives. If you have any inquiries regarding your business' legal formation, please contact our qualified legal counsel by clicking the button below.
Practice Areas
Office Location
SynerG Law Complex
6075 Barfield Road, Suite 119
Sandy Springs, Georgia 30328
We Value Relationships
Clients We Represent and Serve
Ask a Qualified Georgia Real Estate Lawyer
If you have questions, we want to hear from you and answer your questions. Please submit your question below, and one of our legal professionals will respond to you soon.