Our Role as Your Real Estate Advocate
Atlanta, Georgia Real Estate Law Firm
We have provided Georgia homeowners, business owners, builders, developers and homeowners' associations with high-quality, personalized real estate services that they can trust.
The last thing you want is to find yourself in a dispute with a neighbor or local governmental authority over the use of property. Negotiations or disputes over land use can be complex, frustrating and frightening when trying to navigate this area of law on your own.
You will need an experienced Real Estate Law attorney to help you sort through applications, administrative hearings and government regulations. We have years of experience successfully helping our clients obtain favorable land use exceptions and resolutions to property tax disputes. Let us put our extensive zoning variance and property tax knowledge on your side to help you prepare for whatever challenges that lie ahead!
Georgia Land Use Lawyer – Sound Solutions for Variances, Zoning & Permitting Requests and Appeals
A variance is a request by the landowner to waive or bypass current zoning law requirements so that they can use their land in a specific way. For example, a homeowner may want to add a second story to their home or a business owner may want to place their office in a residential neighborhood. In either case, a variance can be an effective tool for obtaining an exception to zoning ordinances that are difficult to comply with or gaining permission to use land in a way that deviates from current zoning standards.
Our law firm can assist with the application process, provide counsel on your next best steps, and create records and documentation to support your variance. We can also file appeals to local zoning or planning boards when necessary. Whether you are a private homeowner, business owner or developer wanting to enjoy your property for a personal or financial purpose, our Land Use legal professionals can step in with a sound solution that maximizes results.
Here are the many ways we can assist you:
Variances
Zoning and Rezoning
Easements
Encroachments / Trespass
Special Land Use Permits
Construction and Development Permits (mixed-use, office or industrial)
Subdivision Applications
Neighborhood Opposition to New Development
Administrative Appeals to Land Use Applications and Permits
No matter how simple or complex the land use matter, we work closely with our clients to obtain a positive outcome that meets their needs. Call our Georgia Land Use Lawyer today at (404) 257-8885 for a FREE evaluation of your specific land use situation.
Georgia Property Tax Dispute Lawyer – Protecting Homeowners Against Unwarranted Property Tax Hikes
Property taxes are one of the ways state and local governments raise revenue. These taxes are based on a report prepared by the local tax assessor's estimation of the market value of your home. In some cases, these estimations can be inaccurate; and when they are, your family's income can be negatively impacted. You have a right to challenge your property's tax assessment if you feel your property's value was assessed too high.
Appealing a tax assessment takes a great deal of time, effort and attention to detail. Our Property Tax Dispute law firm is well-equipped to advise and represent clients before the Board of Equalization to protect them against unwarranted property tax hikes. We are highly skilled at researching and collecting evidence (e.g., comparative sales activity, data characteristics, and assessments of similar properties) during every stage of the appeals process. We also understand the standards by which the local tax assessors use to determine the value of your property.
Therefore, if you have received an unfavorable property tax assessment or you need to appeal your assessment, let us strategically guide you through the property tax appeals process. The amount of money you will save per year on your tax bill is worth it.
Practice Areas
Office Location
SynerG Law Complex
6075 Barfield Road, Suite 119
Sandy Springs, Georgia 30328
Our Approach to a Successful Resolution
Title Search & Title Insurance
Georgia-Statewide Title & Escrow Services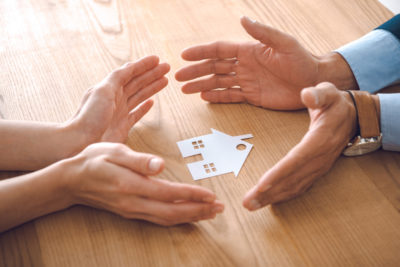 Are you in the market for a new home? Home insurance alone is not enough to protect your real estate investment. This is why a thorough Title Examination accompanied with attorney-certified reports and comprehensive Title Insurance is crucial to protecting your ownership rights to the property you want to close on. Since 1998, we have specialized in RELIABLE, FLEXIBLE & ACCURATE Title Examinations and Title Insurance for Georgia real estate transactions.
Click the button below to learn why so many homeowners, lenders, law firms, real estate agents and brokers across the state of Georgia trust us for their Title, Escrow and Settlement needs.
Let's Work Together!
You're not alone! We want to be with you every step of the way to successfully obtain the best possible results for your variance or property tax situation. Please feel free to contact us with your questions or to schedule an appointment by submitting a message below. Or, speak with a qualified real estate law professional now by calling (404) 257-8885 during our normal business hours.