Result-Driven Services & Solutions
Atlanta, Georgia Commercial Real Estate Law Firm
Since 1994, our Real Estate law firm has been a trusted representative and leader in assisting investors, builders, landlords, HOAs, POAs, government agencies, corporations, and individual property owners with their commercial real estate law needs. As a seasoned real estate investor and former Mortgage Banker, our Georgia Real Estate lawyer understands the financial, business and legal implications that can affect your real estate investments.
We approach all real estate transactions with a white-glove approach, meaning we put special emphasis on ensuring that every aspect of your transaction is handled with meticulous care and attention to detail. Commercial real estate deals are often complex and require the extensive knowledge of a qualified Real Estate Transaction law firm that understands the intricacies of a properly structured deal. We meet our commercial clients needs by not only understanding these intricacies, but also staying abreast of local, state, regional and federal laws and regulations that can seriously impact their deals.
At Sam Maguire, Jr. P.C., results matter to us! Therefore, your goals are our goals, and we will work hand-in-hand with you to achieve them. Contact us today for additional information about our streamlined commercial real estate protocols.
Default Services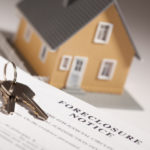 We provide in-depth legal counsel to financial institutions seeking default services. With a background in the mortgage lending industry, our Real Estate Law attorney understands the procedures that need to take place to ensure our clients are well-represented.
Our law office has experience resolving complicated mortgage default matters. Our goal is to provide you with solutions that are cost and time effective.
We offer solutions in the following areas:
Title Resolution
Loss Mitigation
Evictions
Foreclosures
REO Closings
Tax Sales Disputes
For more information on how we can help you resolve your default dispute, please click the button below.
Commercial Real Estate Services
Practice Areas
Office Location
SynerG Law Complex
6075 Barfield Road, Suite 119
Sandy Springs, Georgia 30328
We Value Relationships
Clients We Represent and Serve
Title Search & Title Insurance
Georgia-Statewide Title & Escrow Services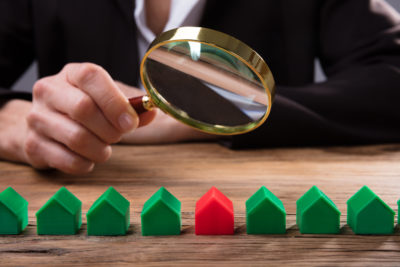 When you are closing on a commercial property, you have a large investment on the line. Conducting a title search before closing is absolutely necessary to uncover hidden defects on the property, such as unknown liens, unpaid property taxes, illegal deeds and missing heirs, just to name a few.
Unfortunately, not all public records are recorded properly and public records do not reveal matters of survey such as boundary lines. Therefore, in addition to a thorough title exam, we highly recommend title insurance to all of our commercial clients.
Click the button below to learn how our 20+ years of title experience can help you determine whether your next real estate investment has marketable or insurable title, and how we can protect you against title defects.
Ask a Qualified Georgia Real Estate Lawyer
If you have questions, we want to hear from you and answer your questions. Please submit your question below, and one of our legal professionals will respond to you soon.