Landlord-Tenant Law
Atlanta, Georgia Commercial Real Estate Law Firm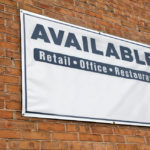 Although Georgia's Landlord-Tenant Laws are vast and can be complex at times, they provide a framework for the landlord-tenant relationship. The difficulty that many landlords and tenants run into is understanding their respective rights and obligations under the law and private agreements (e.g., their lease agreement). The most common landlord-tenant conflict is eviction.
Eviction is never a pleasant situation. Unfortunately, however, it may be necessary where an uncomfortable landlord-tenant situation exists or where obligations have not been met. When it is necessary, there is a strict legal process a landlord must adhere to in order to effectively evict a tenant who is in default.
If you are seeking to take possession of your commercial space due to default, but are unsure of the process – we can help! Our legal professionals will ensure that you understand the process and paperwork required to secure an eviction. In addition to evictions, we also offer the following legal services for our commercial clients:
Landlord Contract Drafting and Interpretation
Lease and License Agreement Drafting and Interpretation
Landlord-Tenant Disputes
Evictions/Unlawful Detainers
State and Local Administrative Hearings and Appeals
Landlord Representation (negotiation and litigation)
Tenant Representation (negotiation and litigation)
If you have any inquiries regarding Landlord-Tenant Law, please reach out to our experienced commercial real estate attorney at The Law Offices of Sam Maguire Jr., P.C. by clicking the button below.
Practice Areas
Office Location
SynerG Law Complex
6075 Barfield Road, Suite 119
Sandy Springs, Georgia 30328
We Value Relationships
Clients We Represent and Serve
Ask a Qualified Georgia Real Estate Lawyer
If you have questions, we want to hear from you and answer your questions. Please submit your question below, and one of our legal professionals will respond to you soon.