Outsourced General Counsel
Atlanta, Georgia Business / Corporate Law Firm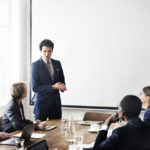 Hiring a full-time, in-house legal counsel can be prohibitively expensive for many businesses. Our well-equipped office offers as-needed and on-going legal expertise for Georgia companies and business owners who desire qualified legal counsel without the costly realities such as salary, employee benefits, and incidental expenses that are associated with employing an in-house lawyer or legal department.
We pride ourselves on providing both practical and legal advice that keeps our clients' objectives and goals top of mind. Our Business Law attorney's extensive entrepreneurial background gives him a unique perspective into business operations, planning, financing, risk management, and government compliance. Our dependable legal services provide your management team with freedom and peace of mind.
While many traditional law firms' answer to clients' inventive ideas and ventures is "no"; our highly qualified Business Law Attorney's answer is "let's find out how." He is not only dedicated to protecting your bottom line but also helping it, and your business, grow. He know that having constant legal counsel available to a business owner frees up their time and energy to focus on growing their enterprise.
In today's fast-paced, mobile, and modern society, Outsourced General Counsel is ideal for the corporate executive or sole proprietor who needs flexible, customizable, and cost-effective access to legal counsel. This allows you to perform the day-to-day demands of your business while knowing you will always have an attorney available to count on for advice on any legal issue.
If you have any inquiries regarding our flexible Outsourced General Counsel services, please contact our experienced business litigation attorney at The Law Offices of Sam Maguire Jr., P.C. by clicking the button below.
Practice Areas
Office Location
SynerG Law Complex
6075 Barfield Road, Suite 119
Sandy Springs, Georgia 30328
We Value Relationships
Clients We Represent and Serve
Ask a Qualified Georgia Real Estate Lawyer
If you have questions, we want to hear from you and answer your questions. Please submit your question below, and one of our legal professionals will respond to you soon.