Boundary Disputes
Atlanta, Georgia Commercial Real Estate Law Firm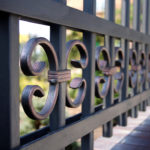 Boundary disputes can become a major issue between neighbors very quickly and are often caused by confusion and uncertainty about where your land ends and where your neighbor's land begins. Often times these issues can result in legal action against a property owner and will require a court appearance in order to be properly resolved.
The property boundary between your land and your neighbor's piece of land is rarely a straight line. Even a hedge of shrubs or a fence can incorrectly establish the boundary between properties. Title deed records could be inaccurate or one neighbor could have occupied a part of the land for long enough to claim possession of it, under a doctrine of adverse possession.
If not properly addressed, unestablished or inaccurate boundary lines can have major consequences for you as the landowner, your heirs, and/or future landowners after you sell. Ultimately, forfeiture of your property can occur if boundary disputes are not handled properly and in a timely manner. In addition, resorting to litigation to solve these issues can be arduous and pricey.
Working with an experienced Real Estate law firm is one of the best ways to resolve your dispute, and save money and a relationship with your neighbor. We can help you determine cost-effective ways to settle your boundary dispute outside of court; and if a court appearance is necessary, provide you with the highly-skilled litigation support you need to pursue a favorable outcome.
Do not allow boundary issues to fester! If you have any inquiries regarding resolving a boundary dispute or require other legal advice, please reach out to our experienced real estate attorney at The Law Offices of Sam Maguire Jr., P.C. by clicking the button below.
Practice Areas
Office Location
SynerG Law Complex
6075 Barfield Road, Suite 119
Sandy Springs, Georgia 30328
We Value Relationships
Clients We Represent and Serve
Ask a Qualified Georgia Real Estate Lawyer
If you have questions, we want to hear from you and answer your questions. Please submit your question below, and one of our legal professionals will respond to you soon.