Commercial Leasing
Atlanta, Georgia Commercial Real Estate Law Firm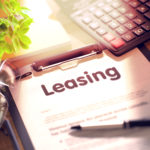 Whether you are the owner or tenant of a commercial property, our Commercial Real Estate law firm provides both landlord and tenant representation in all aspects of leasing. We understand both sides of the coin and have the legal and business experience necessary to ensure that leasing documents meet your long-term goals, comply with industry-specific regulations and address key issues related to the use of the property involved.
For years, we have provided legal support and representation to commercial landlords facing evolving regulations, local ordinances and day-to-day tenant requests. We understand that leasing a commercial space presents distinctive challenges. From tenant improvements to common area maintenance, we can assist you with the unique issues presented to help protect your ROI throughout the duration of your lease agreement.
Whether you are a first-time commercial tenant or current tenant whose lease is coming up for renewal, leasing a commercial space for your business is often necessary for continued growth and enhanced client relations. No matter the size or type of business you own, it is important to remember that the terms of the lease to which you agree could determine your business' success or failure.
Legally speaking, commercial leases for office, retail and industrial spaces are different from residential leases. There are fewer consumer protection laws that govern commercial leases. For this reason, you need a qualified Commercial Real Estate law firm that knows how to protect you and negotiate a lease agreement that works for your business' growing needs.
We have extensive experience with providing guidance and oversight on commercial leasing agreements for both landlords and tenants. Let us make sure the terms of your agreement work for you today and into the future. Are you a commercial property owner or tenant who has questions about commercial lease agreements or negotiations? If so, reach out to our office today.
Practice Areas
Office Location
SynerG Law Complex
6075 Barfield Road, Suite 119
Sandy Springs, Georgia 30328
We Value Relationships
Clients We Represent and Serve
Ask a Qualified Georgia Real Estate Lawyer
If you have questions, we want to hear from you and answer your questions. Please submit your question below, and one of our legal professionals will respond to you soon.