Real Estate Disputes And Litigation
Atlanta, Georgia Commercial Real Estate Law Firm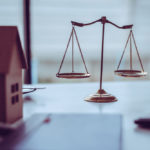 While many disputes are simple and can be handled between property owners, unfortunately, some real estate transactions and sales agreements can run into serious obstacles, and litigation may be necessary to overcome those obstacles. Legal actions for commercial real estate disputes are complex and often converge with various areas of law.
Many of the disputes involve large sums of money and high-priced residential or commercial properties. One of the most common causes of a real estate dispute ending up in court is a breach of contract. We have the necessary experience to handle a broad range of real estate disputes and litigation matters involving, but not limited to the following:
Breach of Contract
Environmental Violations
Failure to Disclose
Mechanic's Liens
Materialman's Liens
Real Estate Fraud
Co-owner or Partnership Disputes
Since the laws governing commercial real estate deals involve both state and federal laws (e.g., the Uniform Commercial Code), it is vital that you have a qualified Commercial Real Estate lawyer on your side who is well-versed in the laws impacting real estate transactions to successfully resolve any litigation involving you or your business.
We are highly-equipped and knowledgeable in this area of law and can assist you in determining the best options for your situation. If you have any inquiries regarding our real estate dispute and litigation services, please contact our experienced commercial real estate attorney at The Law Offices of Sam Maguire Jr., P.C. by clicking the button below.
Practice Areas
Office Location
SynerG Law Complex
6075 Barfield Road, Suite 119
Sandy Springs, Georgia 30328
We Value Relationships
Clients We Represent and Serve
Ask a Qualified Georgia Real Estate Lawyer
If you have questions, we want to hear from you and answer your questions. Please submit your question below, and one of our legal professionals will respond to you soon.